We are a skilled terminal operator with two locations in the Port of Montreal. Termont currently has a long-term contract in place for handling the business of Mediterranean Shipping Company at the Port of Montreal.
Termont Montreal Inc. is owned by Logistec Stevedoring Inc. (a subsidiary of Logistec Corporation), Cerescorp Company, and Terminal Investment Limited.
We handle freight and cargo between ships, rail and trucks and as such, we do NOT supply or sell any containers.
*********************
Starting Monday, January 09th, 2023, Termont will extend its gate hours of operation by opening at 05:00 am Monday through Friday instead of 06:00 am. The gate closing time remains unchanged at 10:00 pm. Details in our "News" section
*********************
Please note our new service tariffs effective January 1st, 2023. Details in our "Charges" section 
*********************
Tunnel Louis-Hippolyte-La Fontaine – Infrastructure works and obstructions starting February 2022 until year end
More details at: https://lafontaine.gouv.qc.ca/
*********************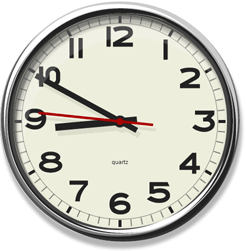 TRUCKING – GATE OPERATING HOURS
 
 

MAISONNEUVE – SECTION 68 *

VIAU- SECTION 52 *

DAY

 

OPEN

CLOSE

OPEN

CLOSE

MONDAY

 

05:00am

10:00pm

05:00am

10:00pm

TUESDAY 

 

05:00am

10:00pm

05:00am

10:00pm

WEDNESDAY

 

05:00am

10:00pm

05:00am

10:00pm

THURSDAY

 

05:00am

10:00pm

 

05:00am

10:00pm 

FRIDAY

 

05:00am

10:00pm

05:00am

10:00pm 
* Truckers are asked to register their transactions at the Portal entrance, Port of Montreal (stage 1) before 10:00 pm. No container will be received or delivered for any transaction submitted after 10:00 pm. This procedure will ensure that all truckers inside our terminals are served by operation personnel by 11:00 pm.
MESSAGE FOR THE TRUCKING COMMUNITY FROM


Effective January 1st, 2023, a fee of 235$ per container will be applied on each container detected without a seal before the OCR of terminal entrances Stage 2 (Maisonneuve and Viau). The fee will be charged to the offending Transport company.
As a reminder, since June 1st 2021, truckers accessing our terminals are required to have a seal affixed to each full or empty container before arriving at Stage 2 OCR.
The omission of the seal before OCR passage Stage 2 leads to significant delays and additional handling by several personnel members on terminal.
Do not hesitate to communicate with our Customer Experience or contact us at 514-254-0526 for assistance.
We are counting on your cooperation to ensure the success of this new measure.
*********************
CONTAINERS DELIVERED TO THE TERMINALS – SEALS
Please note that, effective immediately, Termont will not provide seals to the trucking community. We would like to remind you that, as per the Maritime Transport Safety Act, all full containers entering a terminal must be sealed.
Also, as per Port of Montreal regulation, all empty containers entering a terminal must be sealed. Therefore, we would like to remind you to make sure all containers are sealed prior to their arrival at the terminal.
TERMINAL IDENTIFICATION NUMBER
The Terminal Identification Number can be found on the container's Arrivals Notices, Bill of Ladings or Canadian Customs Release Notification.
For the Maisonneuve Terminal ( Section 68 ) identification number is:395 AW 2619
For the Viau Terminal ( Section 52 ) Identification Number is:395 AW 5540